About Us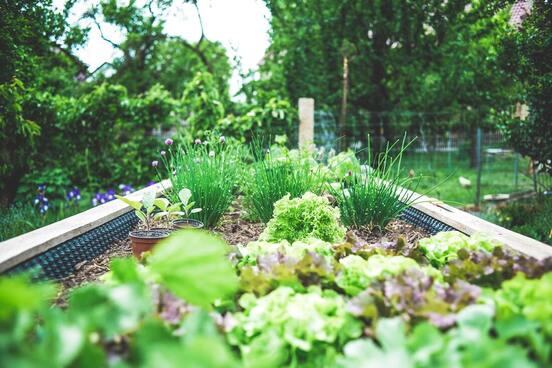 The Mulberry Garden
Family Day Care
Team
Mulberry Garden Early Learning Centre is an independently owned and operated family Day Care Service in the heart of Geebung, North Brisbane. We provide a loving, supportive, home based environment, where children can learn, grow, and develop through play based learning in partnership with the Early Years Learning Framework. Our qualified educators operate out of their own homes with the support of our coordination unit to ensure each service operates in accordance with the National Quality Framework, National Quality Standards, National Regulations and Legislation.
We believe in building respectful relationships with the community, supporting local Brisbane businesses, and creating a more sustainable future for all.
Sustainability in Brisbane
| | |
| --- | --- |
| | We proudly source as much equipment and resources from up cycle stores that support local charities, such as Life Line, and the Red Cross, and local family owned businesses such as Little Climbers Club, and Fox Coffee. Mulberry Garden aims to enrich each child's learning experience through the use of natural, found and recycled materials. The opportunities for creative learning and problem solving are endless. |
Program & Practice
Mulberry Garden offers families and children a more connected, hands on learning approach to child care that is highly influenced by the Montessori method. With smaller group numbers and educator to child ratios we pride ourselves in developing relationships with families and children that last a life time, and encourage open communication between educators, parents and children to support each child respectfully and equitably.

Our programs and educators focus on each child and their individual needs, and work in partnership with families to ensure each child's routine, interests, abilities and skills, values and beliefs are integrated effortlessly from their home environment, to their learning environment, for a smooth transition.

We love messy play and encourage each child to participate in activities that teach valuable life skills. We offer hands on activities such as cooking, painting, safe and responsible water play, planting, tending, and harvesting our vegetable gardens and fruit trees, which we love to eat with our friends! We support all children to become environmentally responsible through recycling and composting, and learn about sustainable practices by giving our food scraps to the ducks and chickens, and in return they give us eggs and help with grub maintenance.
​
We are also very lucky to have the ability to go on local excursions. With the library, many play grounds and parks all with in walking distance, as well as some of our other services in close proximity, we're able to organise play group sessions with other educators and attend nursery rhyme sessions, and various other classes run by the council library.
Safety First
Our Promise To You
As young professionals with our own children, we understand how daunting and overwhelming it can be to entrust your children to people you have no connection to, and wonder if your child is happy and thriving without you. Which is why we have created Mulberry Garden Early Learning Centre. It's a safe, comforting, home environment where you know your child will be loved and looked after as if they were back at home with you.

Our qualified educators provide care for babies from birth up to four years of age, and open from 7-5:30pm, with the option for extended hours and outside hours child minding services. That means you won't have to worry about finding a sitter the next time you have an engagement, and you can leave comfortably knowing your child is well looked after by their regular educator. With all meals, nappies, sheets, hats, and sun screen provided, we have you covered.
Give us a call or send an email enquiry about a place for your little person today.